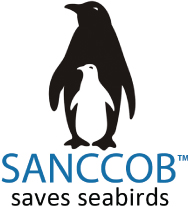 Donate Online Through Our Secure Payment Gateways
Fill out this form to donate
Online Security
Payments are processed by PayFast and PayPal. PayFast and PayPal protect personal information with SSL technology which conforms to international standards.
Save Tax
South African donors
Donations to SANCCOB are tax deductible in terms of Section 18A of the Income Tax Act of 1962. For donation tax receipt, please email proof of payment to info@sanccob.co.za or call 021 557 6155.
Tax relief for US Donors
US supporters can make a tax-effective contribution via CAF America with a grant recommendation to support SANCCOB. Download the Gift Form here and donate at SANCCOB's CAF America platform. Send your completed Gift Form to info@cafamerica.org.
EFT/Direct deposits
Acc Name:
SANCCOB
Bank:
First National
Branch Code:
20-38-09
Account no:
59 23 713 5859
SWIFT Code:
FIRNZAJJ
Reference:
Your initials & surname
Email your proof of payment and details to nicole@sanccob.co.za